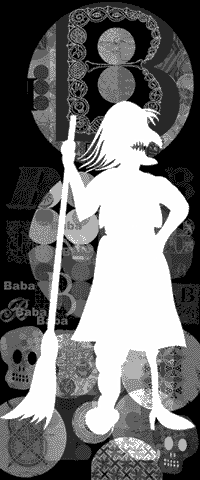 Baba Yaga's breasts sagged
like water balloons,

(to her knees no doubt)

And those legs!


one all bone with spidery veins

and the other...
lumpy and brown,
made out of excrement.

Excrement?
(that's what it says.)

Baba Yaga stopped
and sniffed at the air.



She clapped her hands
muttered

some code
some password

under her breath



And the hut rotated upon command,
opening its entrance
automatically
like a garage door.