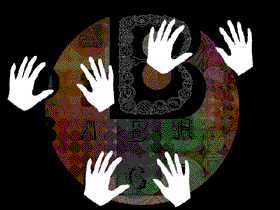 Bare Bones is a new version of the fairy tale, Vasalisa and the Baba Yaga. By reshaping its text, imagery and format, I try to build a bridge for the fairy tale audience between traditional media and new media. The tale, as broken down into nodes, is meant to be experienced in an interactive story environment. Its voices interrupt and interject, as if told between gossiping friends.

Navigate
by using the chain of images across the top




Clicking on the hyperlink words
will lead to the nodes of the tale:

1.GRIEVE,
2.LEAVE
3.NAVIGATE,
4.ENCOUNTER
5.SERVE
6.SEPARATE
7.INQUIRE
8.EMPLOY
9.MORPH

The fairy tale text will appear in the right panel of your screen.

Scroll down to read the entire node of the tale.

Clicking hyperlinks within the text of the fairy tale will launch illustrations in the ornamental frame to the left.


A print version of Bare Bones is found in Marvels and Tales, vol 16 number 2, October 2002.
Find Marvels and Tales on the web.